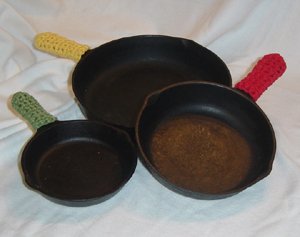 Cast iron is great to cook with if cared for properly. Follow these simple steps and your cast iron will last a lifetime. In the photo above, the smallest skillet is new, but the medium and large sized ones are about 100 years old! Click here for tips on caring for your cast iron cookware!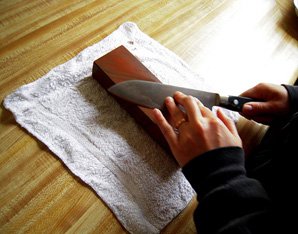 Keeping sharp knives in the kitchen takes cooking to a whole new level of enjoyment. There's nothing more frustrating than a dull knife, and nothing nicer than one that cuts clean and easily. It's easy to keep your knives in good shape. Click here for an informative YouTube video.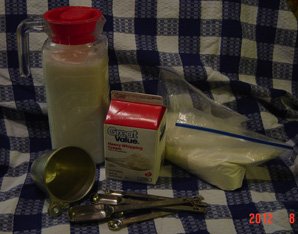 Combining fat free milk and cream - The high price of gasoline these days, compounded by living 20 miles out in the country, leaves me searching for ways to put off driving to town. Powdered dry milk, which can be kept in the freezer indefinately, and heavy cream, which has up to a 2 month shelf life, have become basic staples in my kitchen. Combined, and by sometimes adding a few other basic staples, they yield lots of good things to eat and drink. Click here for a delicious tip!